Textile reinforced concrete
Textile Reinforced Concrete (TRC) is a promising solution to complement or replace traditional Reinforced Concrete (RC) with steel bars, currently one of the most widely used construction materials.

TRC is a material in which a non-metallic reinforcement is arranged within a cement-based matrix. The reinforcement is usually constituted by a carbon- (or glass-) fabric (textile reinforcement), which is insensitive to corrosion and thus allows using cements with a low content of clinker, as passivation of the reinforcement is no longer required. This leads to a lower CO2 impact, as clinker is a large component of the environmental footprint of traditional RC.

Because the reinforcement does not corrode, the cover requirements can be reduced to the minimum static values, leading to overall thicknesses of TRC elements between 10 and 30 mm. This opens the possibility to develop lightweight structures and use concrete for construction elements in which it is currently difficult to apply.

The mechanical behaviour of TRC in tension, however, is notably more brittle than RC, which needs to be taken into account.

The Structural Concrete Laboratory conducts research to characterise the mechanical performance and potential applications of this material to sustainable and lightweight structures.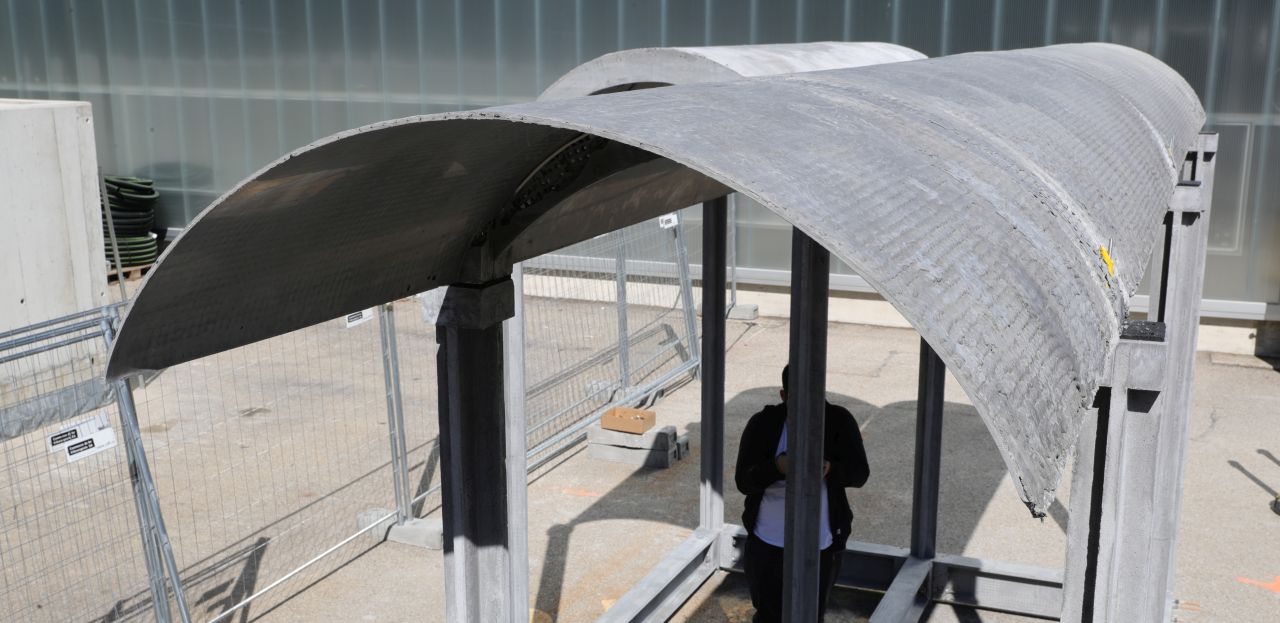 Reference publications
Valeri P, Fernández Ruiz M., Muttoni A., Experimental research on Textile Reinforced Concrete for the development of design tools, 12th fib PhD Symposium, Prague, Czech Republic, 2018.
Valeri P, Guaita P., Baur R., Fernández Ruiz M., Pedagogy through artisanal construction of thin-walled concrete elements: a dialogue between engineering and architecture, IV Int. Conference on structural engineering education without borders, Madrid, Spain, 2018.